Kian Martin – King of the Groms
Interview by Matt Hoy | All photos by Ricardo Bravo
Right now, the world's 10 best under 18 surfers are in Brazil's Fernando de Noronha, for the final of Quiksilver's 2015 King Of The Groms. While they're there, we'll be profiling the kids who are keeping the future of surfing bright – as interview by the vibrant Matt Hoy. Today, let's meet…
Kian Martin!
My name is Kian Martin, and I'm 13. My dad's from Brazil, my mum is from Sweden, and I live in Bali, at Canggu.
My magic board dimensions are 4'11"x 16'1/4"x 2" shaped by Dylan Longbottom.
The thing I most like about Brazil is the food. I love acai. And, the weather is good here. Similar to Bali. And I like the bums, too.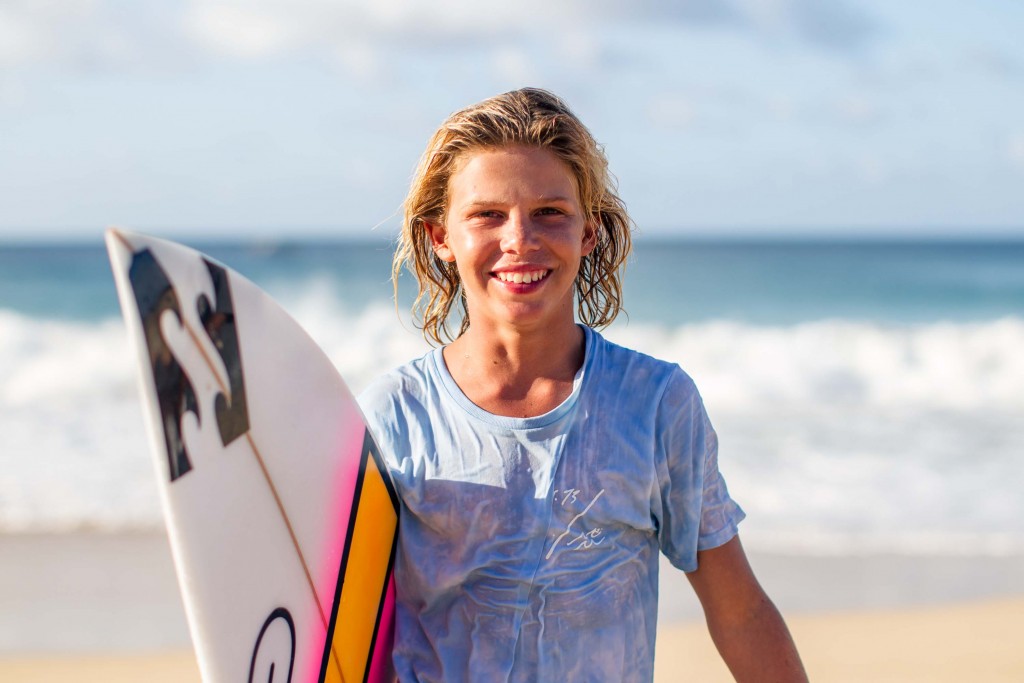 Since day one of King Of The Groms I think Sammy and Sebastian have been shredding. They're just two well-rounded surfers.
What I most like about King Of The Groms is, right now it's just the 10 of us out of the whole world, and it's so cool to just be here with these 10 kids, I love it. I only knew Sammy and Vitor before it, and now we're all friends. Hopefully we can do a few more surf trips together.
This year I think Mick Fanning is doing really good in the world title race, but I also kinda just want Adriano to win it and quit. He's been after it for so long. Everyone's doing good.
Read more at http://stabmag.com/meet-the-worlds-best-groms-heres-kian-martin/#fDBXhMSbg4qi8R7r.99